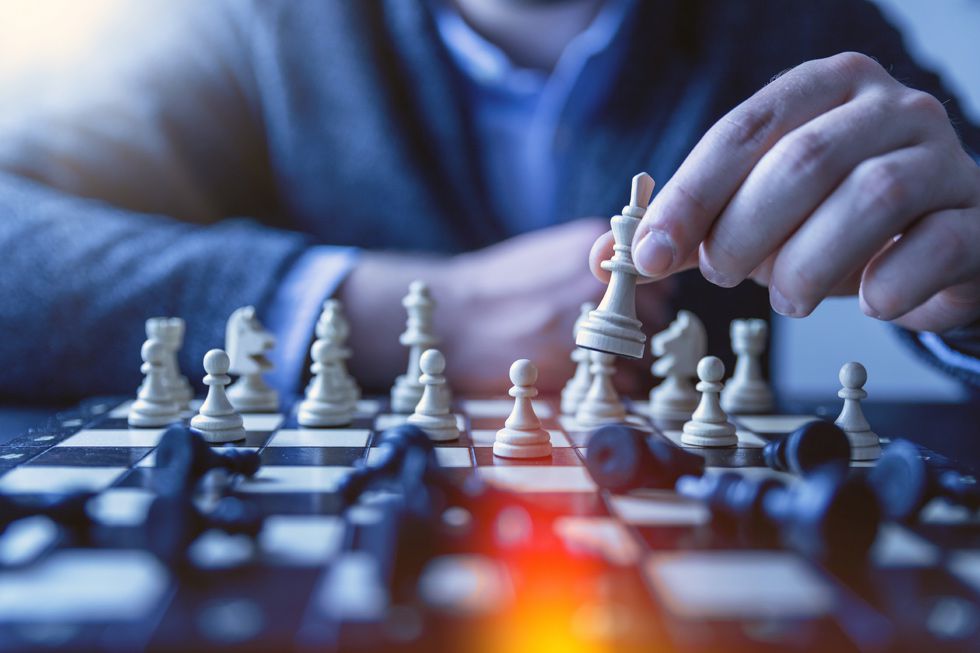 Photo credit: Jeshoots.com | Unsplash
The commercial aspects of this topic are covered in our first report and the technical guidelines in the second. In this report,
VP of Publishing, Carola York
, speaks specifically about how to approach buyers with favourable opportunities during these challenging times, as well as technical best-practice guidance on ad server set-up.
Download the full reports here.
Discover 5 effective ways you can monetise your publisher inventory
<!>
Carola York
1. Incentivise buying rates across media types
<!>
The first, and most apparent way, is the reduction in rates across all media types.
There are a large number of brands that have either pulled or paused spend as a knee-jerk reaction to the current economic uncertainty. On top of this, every penny that is being spent is being scrutinised, meaning agencies are taking it upon themselves to ensure existing budgets are being spent in the most cost-efficient way.
With falling investment, advertiser campaign reach is being adversely affected, and one way to offset this is to negotiate lower rates with publishers while ad demand is low.
2. Remove PG/PMP cost premiums to lock-in spend
<!>
An effective way for publishers to lock in client spend is to move the, at times, volatile and unpredictable Open Place Market spends into Private Marketing Place and Programmatic Guaranteed deals without premiums.
This allows you to generate stable revenue streams whilst offering brands more premium inventory higher up in the funnel. Removing the premiums eliminates the price barrier that clients often question, and means you can commit to guaranteed levels of spend, which should help with your revenue forecasting.
3. Be flexible on coronavirus content targeting
<!>
With the onset of coronavirus, brand safety settings needed to change in order to give clients the reassurances they needed whilst navigating these uncharted waters. For the vast majority of clients, more stringent brand safety settings may need to be put in place, often indiscriminately, in order to ensure brands do not appear around content surrounding coronavirus.
Whilst Jellyfish is making brands aware that this blanket blocking isn't always necessary, ultimately, they are being understandably cautious with loosening their
brand safety approach
.
One way in which Jellyfish believes may help reduce blocking around coronavirus content is for publishers to create positive (recovery stories) and neutral stories, for example, lockdown recipe ideas or stay-at-home fitness routines, targeting segments to allow brands to align with this content, which in most cases is being blocked under current brand safety settings.
4. Add (extra) value
<!>
The current situation offers an opportunity for publishers, who cannot reduce buying rates, to offer an incentive in the form of
added impressions
.
For clients running branding campaigns and who are looking to drive reach, this will help distinguish where advertisers decide to distribute their spend, especially across publishers providing similar offerings.
For buys bought on a tenancy basis, like homepage takeovers, publishers have the opportunity to offer added-value in the shape of extra days tenancy. For any space that has not been sold by publishers, this could be a good way to entice brand spend whilst not having to offer commercial value.
An additional way to encourage more brand spend from advertisers is to offer added-value in terms of
creative builds
and
brand lift studies
. With different budgets being cut, the creative fees to transform pre-existing formats into something new are often a barrier, so waiving these would help conversations.
5. Offer bespoke brand audience studies
<!>
A trend Jellyfish has started to see is brands seeking objective research detailing where their audiences are able to be reached across media channels, platforms and portfolios. Lower budgets often mean fewer partners are making it onto the media plans, so it's imperative to show brand suitability.
Offering brands access to audience panels as well as bespoke research is a strong way to get objective data to prove that their audiences exist on your channels and that wastage will be minimal.
For tech partners and publishers who don't have access to audience studies, Jellyfish has the capabilities to facilitate
audience surveys
on behalf of a publisher via
Google Surveys 360
.
Takeaway
<!>
While the publishing world is, no doubt, facing extremely tough times, we strongly believe that there are, and will continue to be, smart solutions to ensure that publishing houses remain sustainable.
Jellyfish has a unique position in the digital advertising landscape because we implement a strategy on both the buy- and sell-side of the user journey. We use our publishing knowledge to execute strong, effective advertising campaigns for brands and connect users' wants and needs.
We also help publishers ensure they are providing the audiences and tools that advertisers and buyers need to ensure the success of those campaigns.
About Jellyfish
<!>
The Jellyfish Group is a digital partner to some of the world's leading brands, and reseller of Google digital marketing technology stack and services. The Jellyfish brand represents a new kind of digital business, where agency services are combined with consultancy, training and cutting-edge technologies to deliver the best possible outcomes for clients.

With offices in Durban, Johannesburg and 30 other cities around the world, Jellyfish aims to be the first-choice global partner for any brand's digital requirements and offers services in strategy, paid media, programmatic display, social, SEO, analytics, UX, training and creative.