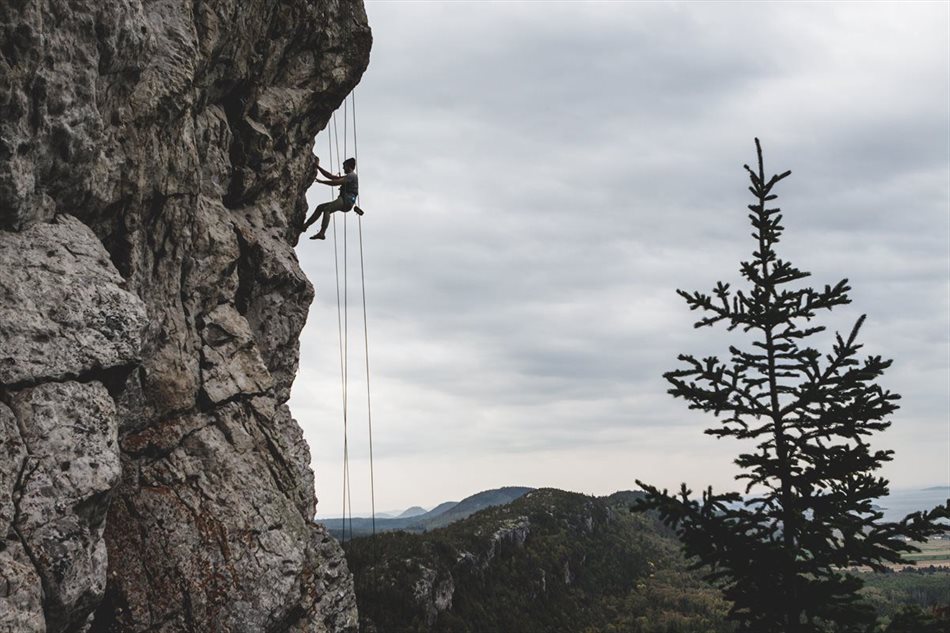 Photo credit: Jonathan Ouimet | Unsplash
Paid search, or pay-per-click (PPC), is a form of digital marketing where search engines, like Google, allow advertisers to place ads on their search engine results pages (SERPs). These are relevant to an online user's search query.
With over 15 years in the industry, Daniel Wilkinson, the chief solutions officer (paid media) at
Jellyfish
– a leading digital partner to both local and international brands – has plenty of experience in managing digital marketing campaigns. He offers some sage advice about how to protect your paid search activity.
Imagine you're climbing a mountain. What's the worst that could happen? Your equipment could fail, you may get lost, the weather could turn on you, or someone in your party – including yourself – could make a mistake.
There's always going to be a situation that you can't plan for - clearly evident by the unprecedented circumstances the world is currently facing. But if you know all of the things that could go wrong, you can try and prevent them from happening.
If you're climbing that mountain, you'd check your equipment (twice), tell people where you're going, carry a tracker, check the weather, and make sure you and your group have the right training and are at the right grade for the climb. All of these will help you avoid that worst-case scenario.
What on earth has this got to do with paid search?
<!>
Over the years, I've heard some real horror stories about paid search campaigns. Serious amounts of money being wasted, people losing their jobs and agencies losing clients. None as serious as falling off a mountain but all things I'm sure we would rather avoid.
It's not just about protecting budgets either. Today, consumers expect the best possible experience all the time. When that experience isn't great – such as when they click on an ad only to find your website is down – there's a very real chance you lose that person to a competitor.
Similar to mountain climbing, there are so many things that we can and should be doing in our paid media campaigns to plan for the worst.
Daniel Wilkinson, chief solutions officer - paid media, Jellyfish
How to plan for the worst to protect your search campaigns
<!>
1: List all the things that could go wrong
<!>
The best approach to avoid problems is to brainstorm all the things that could possibly go wrong – just like you would if you were going to climb a mountain.
These could be things like:
IT stripping all the tracking from your website

Planned (and unplanned) site downtime – if the paid search team aren't notified, you could keep paying for traffic and sending potential customers to a dead page
As well as the examples above (all based on true stories by the way), other situations could be people pausing or deleting good keywords or campaigns, negatives being added that conflict with live keywords, and traffic directing to 404 error pages.
Once you have your list, try and understand how to quickly identify when these problems occur so you can take the proper steps to fix them.
2: Understand the impact
<!>
Most of these problems will have an impact on your search metrics. For example, if your website goes down, traffic and cost won't change but conversions and CPA will. If someone removes a good keyword by accident, you won't get impressions, clicks, cost or conversions against that keyword.
The big challenge is that it's impossible for anyone to spot all these problems at the most granular level. Another factor is that if you have incorrect grammar or even a wrong word that's not a spelling mistake in your ads, it will not show up in any search metric – not even CTR.
Another issue with ad copy is there may be terminology that you are not allowed to use due to compliance in your industry sector. We see this a lot in finance and pharma. Again, there's no metric you can check for this. Most companies have strict approval processes for ad copy but no human process is infallible.
3: Lean on technology
<!>
Tools like Google Ads, Kenshoo, SA360 or even Squared.io have functionality that can help resolve some of the problems. Some paid search teams have even implemented a range of scripts to help stop things going wrong with their campaigns.
The challenge is that established technology is more focused on optimisation rather than protection. Their rule and alerting functionality can be clunky, and having multiple different scripts applied across your campaigns can be unreliable and difficult to manage.
4: Consider bespoke technology
<!>
At Jellyfish, we were able to develop our own technology, called SafetyNet, that monitors all our activity 24/7 and lets us know as soon as we have a problem across any of our accounts. Email or text alerts are sent to the team so they can go straight to the problem as soon as it occurs and fix it.
In some cases, like when a website goes down, SafetyNet will automatically pause anything that's currently live and then re-activate those campaigns when the site comes back online and it's safe to resume.
Some of the clients we've helped in-house have made SafetyNet an important part of their tech stack. Not only does it help them save money, but it also makes the team more efficient in finding problems so they can invest their time on more important tasks.
In summary
<!>
However you go about stopping the worst from happening on your paid search activity, our simple steps to follow are:
Brainstorm all the terrible things that might happen

Think about the metrics that may be impacted by those problems

Find a way with your current tech or scripts to identify issues and take action
Alternatively, speak to us about SafetyNet. You can find out more about this tool by
downloading this PDF<!>
. Good luck with your paid search marketing – and I hope you don't fall off any mountains!
Jellyfish Rosebank Link Office, Johannesburg
About Jellyfish
<!>
The Jellyfish Group is a digital partner to some of the world's leading brands, and reseller of Google digital marketing technology stack and services. The Jellyfish brand represents a new kind of digital business, where agency services are combined with consultancy, training and cutting-edge technologies to deliver the best possible outcomes for clients.

With offices in Durban, Johannesburg and 30 other countries around the world, Jellyfish aims to be the first-choice global partner for any brand's digital requirements and offers services in strategy, paid media, programmatic display, social, SEO, analytics, UX, training and creative.